Well my husband and I separated for around nine months, during that time new memories were created and we are now trying to wipe them away. Things have changed by leaps and bounds for sure and we recently realized that we needed to wipe away memories and start things fresh. When you have been married for two years, it is hard to start completely over but rearranging your home and getting new furniture is a good start!
We moved into our house in May of 2012 when my husband lost his job, he had this house with his first wife but moved and let a friend rent it, the house ended up in foreclosure and with the lost income, we decided to ride it out as long as we could while trying to get our house back on track.
Note: Home loan re-modification with Bank of America is no walk in the park.
We realized that the furniture being in the same spot, having the same furniture and being in the same routine was going to do nothing but bring us back down after we managed to get our house back. What was the first step? Moving furniture, you have no idea how much it will brighten your mood to just simply move things around. Second step? Acquire new furniture, even if it isn't brand new "new to you" is perfectly acceptable. My brother in law is also trying to 'wash away the memories' so we become the lucky owners of all his old furniture.
All of this has brought out a lot of DIY projects, I have two stepdaughters and they love quotes just about as much as I do. You can find a FREE website where you can print quote pages to color
HERE
.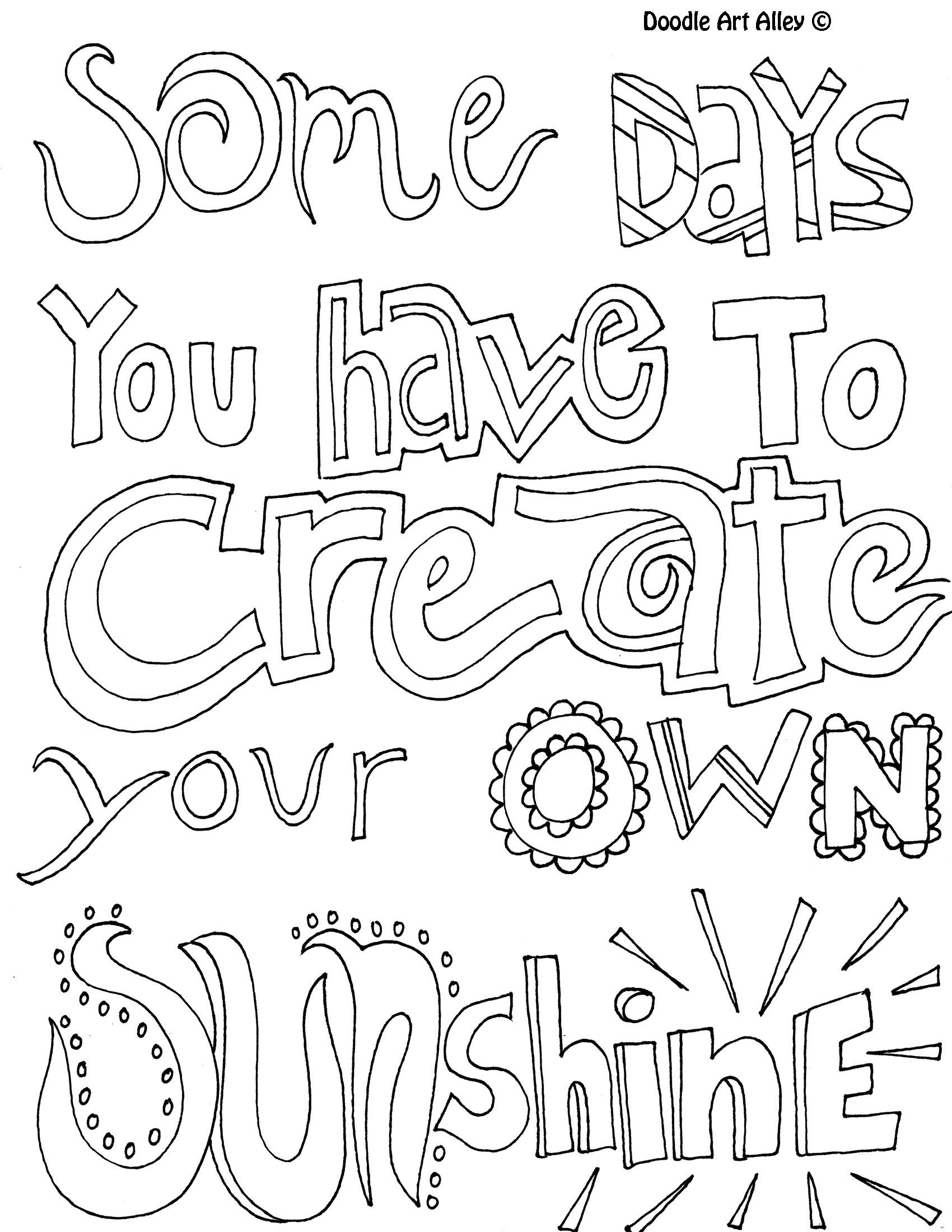 We have decided to print a bunch of them out, frame them, and decorate our house with them.
If you are artistic, you can create your own! They also have a lot of cool pages to color at
Doodle Art Alley
.
I love to color so if I can incorporate coloring into a DIY project and make my house prettier, it is a winner for me.
What DIY's have you done lately to spruce up your house or to try and wash away memories?
Stay Crafty,
Becka